Is useful the watchdog when UP BOARD hangs at boot?
mlm82
New Member
Posts: 3
✭
Hi all,
I have a system that sometimes take a lot to boot up. It appears black screen and after a few minutes the system goes on. Other times boots instantly.
I'd like to know if changing the Watchdog setting in the BIOS from 300 to 15 seconds it may help to reduce the time that holds at startup. I've checked and it seems that the time with black screen reduces significantly, but I'm not 100% sure if this setting applies here.
Could it help?
Thanks in advance.
Best regards.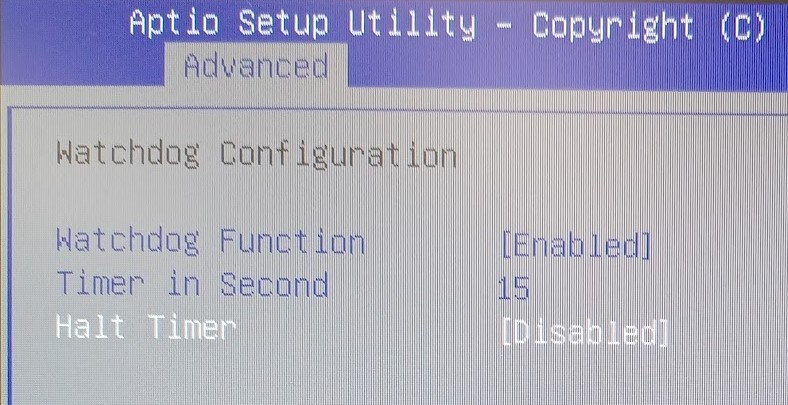 Answers