For sale: 180pcs official UPboard 5V4A Power Supply Units plus more
Hi everyone,
Our Helsinki, Finland based software development company is selling a total of 180pcs of official, unused UPboard 5V4A PSU's (OPT-UP-PSU-003). The units come in their original, unopened form together with all the four switchable plug pieces. Asking price 5€ plus VAT (where applicable).
In addition, we're selling a lot of 180pcs of the official USB3.0 Micro B male to A female adapters (EP-CBUSBAFMBLT1) as well as USB3.0 microB to microB cables (OPT-UP-CABLE-USB-003).
We can sell the PSU's in lots of 50 or more, and the cables/adapters in a single lot (180pcs). No single pieces or smaller lots unfortunately. Asking price for the PSU's is 5€ plus VAT (where applicable) and 2,5€ plus VAT (where applicable) per pair of cable/adapter. Postage will be added.
We'll include a mix of assorted UP-related, unused USB3 and power cables, as well as up to 15 more official 5V4A adapters (opened, with only the euro-style adapter attached) to any purchases.
Buy the whole lot (180pcs OPT-UP-PSU-003, 180pcs EP-CBUSBAFMBLT1 and 180pcs OPT-UP-CABLE-USB-003 plus the full box of extra goodies) for 1260€ plus VAT (where applicable) and postage. I'd estimate the postage to be between 130-200€ within the EU for the whole lot. Our company is VAT registered so if you're buying to a VAT registered entity within the EU, normal reverse VAT rules will apply. You can find the company website at https://delicode.com
Everything is sold as-is: No warranties, no returns.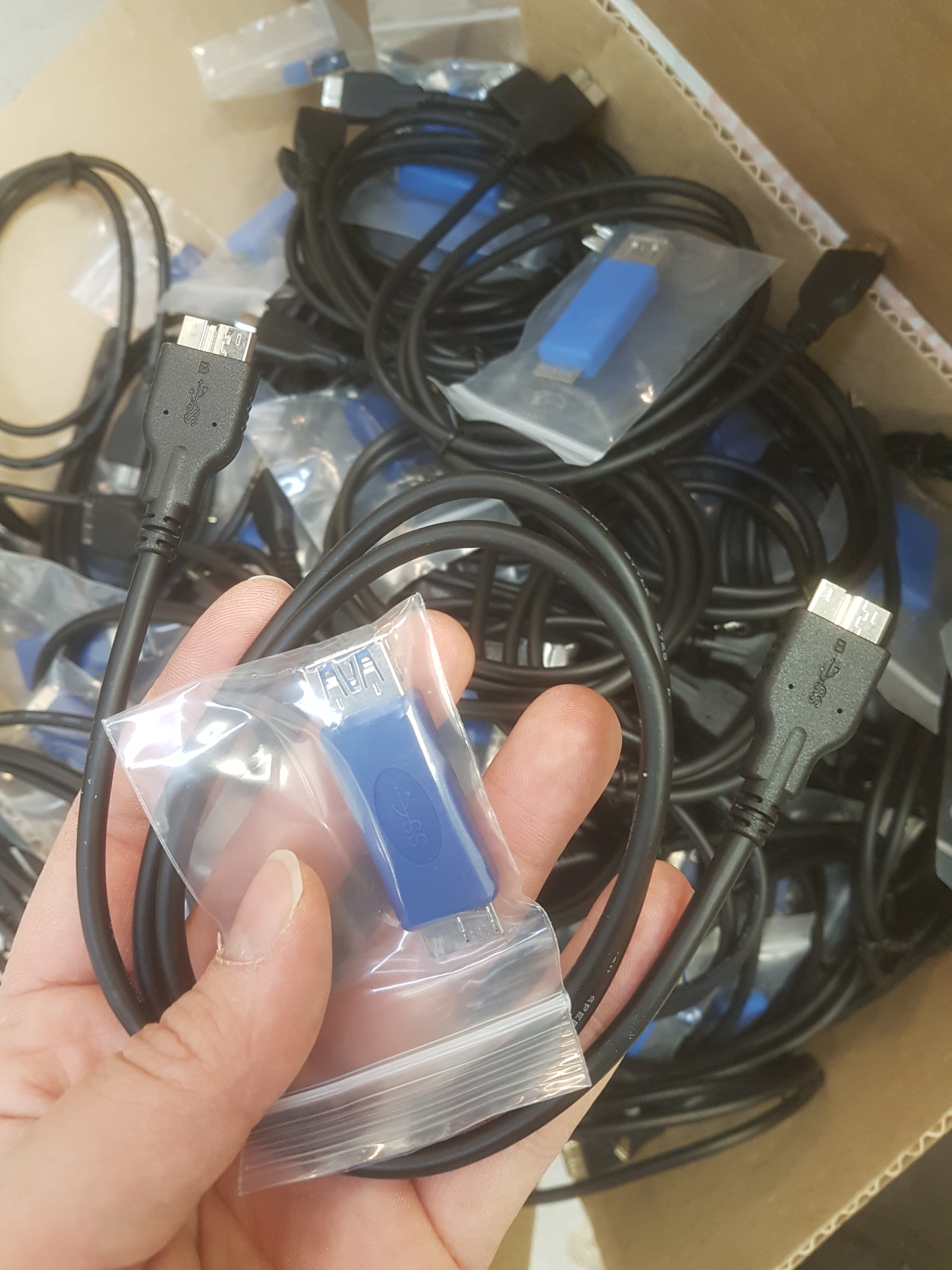 Tagged: