Free Up-Core [model file] of custom case design for [3D Printing]
Hi All,
I am still waiting for my up-core in the mail, but I have attached a 3D model of case design from the 3D models of board provided already. I have attached everything in grabcad site, all models are uploaded.
My request is that someone print it at home, and please post here if it fits together ok.
There is a locking mechanism that is similar to underwater sonar. All you need is 1/16" ridged plastic wire. Suggestion would be nylon from weed wacker.
Thanks in advance,
See link below
Sean,
https://grabcad.com/library/up-core-case-1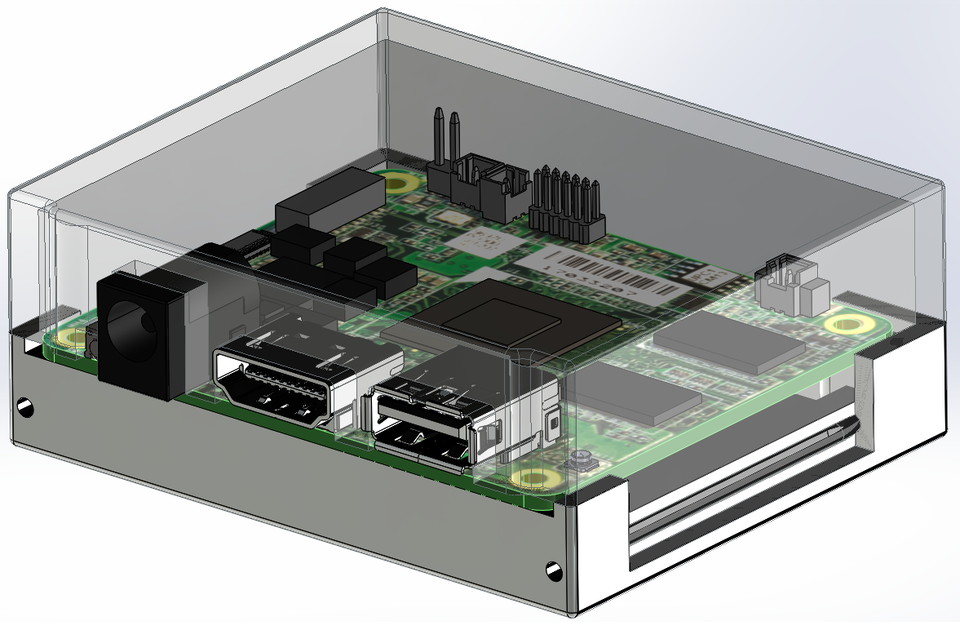 Comments